RSVP NOW.. email us
SEX-Y.ORG - Southern California's up and coming Event Planning and Party Promoter!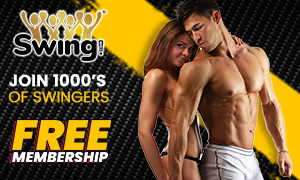 Swingers in CA
Let us plan out your next Fun and Sex-y event. We are a discreet and private business who offers a complete package from Venue locations to DJ, to Catering to Online sales and Web Design.
We can plan small, 20 to 70 people to large 500 to 10,000 people events.
We always customize our packages to tailor fit your needs and your customers wants. We set the bar on marketing and will help you attract more people to your venue.
I am at least 21 years of age.
The sexually explicit porn and sex material I am viewing is for my own personal xxx use and I will not expose minors to this big tits material.
I desire to receive/view sexually explicit porn material about Swinging, Swing Clubs, Parties, sex and xxx.
I believe that as an adult it is my inalienable right to receive/view sexually explicit porn material.
I believe that sexual acts between consenting adults in Sex-y porn videos are neither offensive nor obscene.
The viewing, reading and downloading of sexually explicit Sex-y.org materials does not violate the standards of my community, town, city, state or country.
I am solely responsible for any false disclosures or legal ramifications of viewing, reading or downloading any sex material in SEX-Y.ORG. Furthermore this porn website filled with sex and porn videos nor its affiliates will be held responsible for any legal ramifications arising from fraudulent entry into or use of this porn website.
I agree that by entering this swing club website, I am subjecting myself and any business entity of which I have any legal or equitable interest to the personal jurisdiction of the State of California should any dispute arise at any time between this sex website and myself and/or such business entity. This warning page constitutes a legal agreement between this porn website and you and/or any business in which you have any legal or equitable interest.
So, without too much further ado, if you've read and fully understood the above agreement, and you affirm and swear that viewing/downloading/receiving sexually explicit porn videos does not violate the standards of your community, that you won't make any of the porn materials available to minors in any form, that you believe it is your constitutional right to view these big boobs milf materials, that you are wholly liable for any legal ramifications that may arise for your receiving or viewing of these sex materials and that you are over the age of 21...
I Disagree - Exit here